Browsing Category: "Wedding Plans and Ideas"
When planning your wedding months in advance, you likely still have a never-ending list of things to do, and that list only seems to keep growing. The importance of making sure all guests attend and that the venue is dream-like are both things which will play on your mind the most, but it's also important that you don't forget the finer details of your wedding. It's the little things that ensure your big day goes off without a hitch, and failure to think about them could cause problems for you. Here are some of the finer details you should consider before you get married.
Bad weather.
Outdoor weddings are very popular right now, and the ideal scenic wedding embedded in nature will likely be a beautiful setting for your beautiful day. Nonetheless, something that's never mentioned in the films when people have glorious outdoor weddings is that weather can be unpredictable. You should be prepared for this fact and organise your wedding for the height of summer if it's going to take place outdoors. Regardless, there should always be an indoor backup plan just in case the weather takes a turn; you can never know for sure that nature will play ball.
[Photo courtesy of Unsplash/pexels.com]
Preparing for problems.
You don't want to entertain the possibility that something could go wrong on your perfect day, but you need to do so if you want to protect yourself. You and your soon-to-be spouse love one another, but problems can arise in different forms; valuables can be broken, or suppliers can mess up. You might want to consider a company such as wed insure to add a layer of protection to your big day. Having insurance just gives you extra peace of mind so that, should something go wrong with the venue, the suppliers, or the bride or groom falling ill, you have coverage to save you the thousands you spent on your big day.
Essentially, you'd want to be able to re-plan your wedding in the near future if there were any problems, but if you sink a huge amount of money down the drain then you might not be able to afford another wedding for a long time. It's important to prepare for things going wrong so that you have a safety net in place to ensure you can re-plan the wedding shortly. Thinking about money isn't very romantic, but it's the only way that you can afford to create the perfect wedding.
The table plan.
Making sure you've invited all your friends and family and that they can attend on your specific date is obviously the most important part of planning the guest-list. However, your work isn't quite done, yet. You need to think about the finer details in terms of the table plan. Think about the politics of seating certain people together; you don't want any of the children to have to sit on a table with stuffy, boring old adults. Likewise, you don't want a close friend to feel out of place on a table with your family members. Mix and match, but try to make sure that your guests have people on their tables with whom they'll click.
While you want to have the perfect wedding day, invariably things will go wrong. While you shouldn't worry too much about the minor problems, here are common mistakes you can avoid.
Ensuring you have a dream wedding, no matter the cost
From the time when you were a little girl playing make-believe with your Barbie dolls, you have probably always had an idea of your dream wedding. Sometimes dreams do come true, but there has to be some level of realism to counter your imagination.
While your dream may involve a horse-drawn carriage, a fairy-tale wedding dress, and a magnificent castle for a venue, your bank balance may not be able to accommodate everything you want. Think big, but cut down on costs when you know you can't afford certain things. You don't want to start your marriage in debt, so be wise and budget. While your wedding may not be as glamorous in reality, you can still have a beautiful day.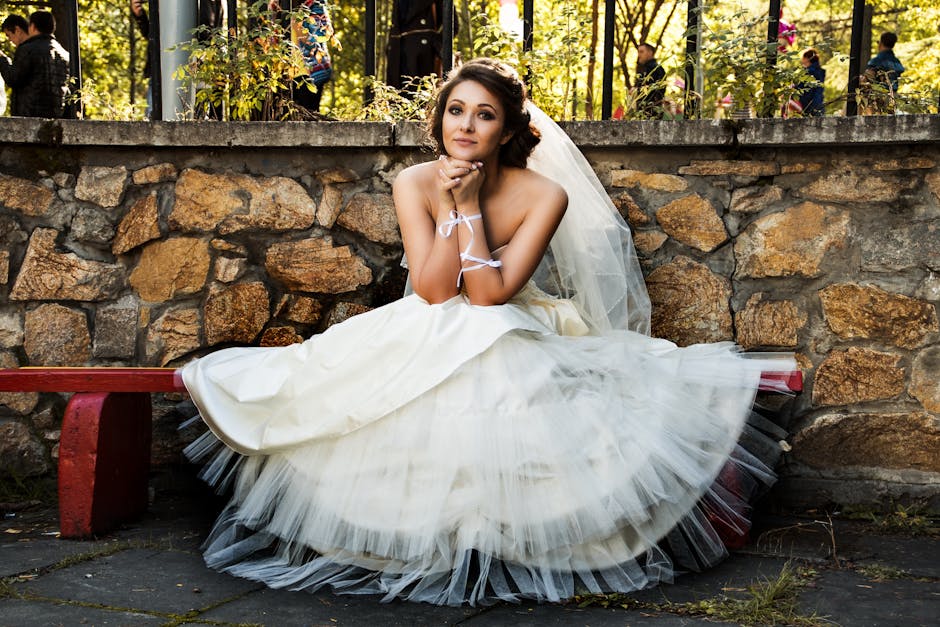 Forgetting the needs of others
From choosing the wedding date to finding the right location, make sure other people can attend your wedding. You may want to fly abroad and get married, but how many of your friends and family can afford to make the trip? Before you arrange a date, talk to the people closest to you, and encourage them to make room in their diaries. While you can't accommodate everybody on your guest list, at least make sure the people you want to be there can make it on the day.
Failing to account for the weather
When planning an outdoor wedding, the best time of year should be the summer. However, as we all know, we can't predict the weather, no matter what the forecaster says on tv. Always have a plan B, such as hiring a marquee should the hot day suddenly turn into a deluge of rain. After all, you want your guests to enjoy the wedding, and not run to their cars when the sky darkens over.
Not hiring a photographer
Your wedding only lasts for a day, but you want to keep your happy memories alive. Now, while you could hire a family member to take pictures, you never know how competent they really are. Somebody who won't accidentally leave the lens cap is on is a professional photographer, who will capture those perfect moments throughout your wedding, giving you something to treasure for many years to come.
Missing people from the guest list
You don't want to invite everybody you know as you will end up paying a fortune. However, there are people you probably should invite, if only to keep peace within your family. So if your mum insists you invite your cousin Billy-Bob from the other side of the country, smile through gritted teeth and add him to the list.
Of course, there are people you really want to be at the wedding, so plan in advance and make sure they get an invite to make your day complete.
From the moment he proposes, your lives will never be the same again. You are now officially a team, working together to enjoy a beautiful life as a married couple. Of course, the months between this moment and the time you arrive home from your honeymoon are going to whizz by. So much will happen, and it will change so fast that you might not have a chance to savor any of those beautiful moments. This is why more and more couples are documenting their journey from 'Yes' to 'I Do' and beyond.
It's going to happen fast, so it's worth planning or scheduling the important bits. Hire a photographer for the big proposal (assuming it's not a surprise.) This gives you a chance to enjoy the moment and allows a professional to capture the look on each of your faces. If it's a public proposal, then be sure to document everyone else's reactions too. There will be cheers and congratulations to capture. You might want to include moments with each of your parents as they hear the happy news.
As you plan your wedding, there will be many more occasions that you might like to record. Sometimes it's nice to take plenty of pictures of all the things you tried, even if you didn't select them for the big day. This could include cake tasting, menu sampling, bouquet choices, and even dress fittings. These are the moments that add to the excitement of a wedding but seem to be forgotten by the time you reach your big day.
Last Moments Before 'I Do'
What about your stag and hen parties? These events are very important to the bride and groom. It's always worth preserving a few pictures of the night for the album. By now you already have plenty of images to compile in the book. You might start to consider how you wish to present them all when you come back from honeymoon.
Of course, by the time you reach your wedding day, you will have selected your preferred wedding photographer. There are often several different packages to choose from. Why not include shots of the bride getting ready and the wedding party assembling? The bride arriving at the ceremony, the happy couple saying their vows, and leaving the venue as a married couple are just the standard shots. Consider some posed shots to show off your hair and dress.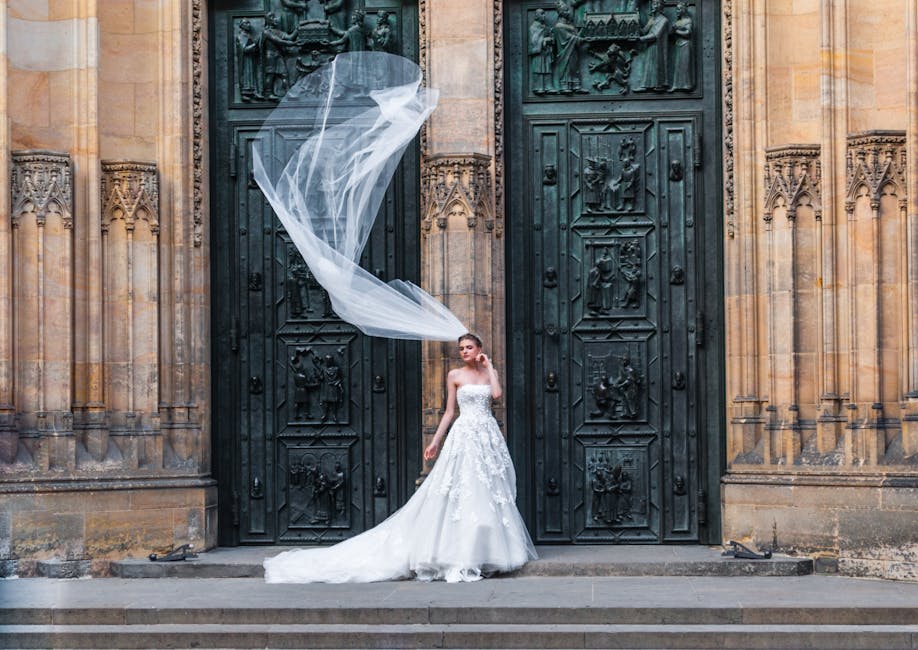 [Photo courtesy of Pixabay/pexels.com]
Now You're Married!
Your reception will be a happy event attended by everyone you love. It's important to capture group photos as well as individual pics of the people who were there. You might leave notes on the tables asking guests to upload pics of each other to your Instagram or FaceBook pages. This can help you decide which ones you want to include in your album later on.
Don't forget to take a good quality camera on honeymoon with you. There will be plenty of interesting sights to see as well as amazing activities to share with your husband. All of these moments will be over all-too-soon. Thank goodness you have all those wonderful photos to relive and reminisce!
So, your wedding is fast approached, but are you ready for it yet? If you haven't yet thought about how you can add some luxury to your wedding day, now is the time to do that. Don't worry, though; you don't have to spend a lot of money to make your day special and luxurious. Here are some great ways to add a touch of luxury to your wedding day without spending a future. Learn about them below.
Try Out Candles and Creative Lighting Solutions
You should give some thought to the lighting options in your home if you want to add more luxury to your wedding day. Something as simple as adding some candles to your wedding reception and the tables can make a huge difference. They add a bit of lowkey, pared down luxury. You should also look at other lighting options in order to get the atmosphere of your wedding day just right. This can make your wedding feel better than it ever otherwise could.
Use a Luxury Car Service That You Pay for by the Hour
Everyone needs a way of getting the their wedding ceremony, and for many people, having an element of luxury here is key. No one wants to turn up in the back of a taxi. However, hiring a car and driver for the day can be really expensive. You don't have to do that, though. Instead, you can hire a car that you pay for by the hour. This limousine service does that, as do many others. The benefit of this is that you only pay for the service for a short period of time, keeping costs down.
Use the Best Silk Flowers
Every wedding needs to have flowers, but it's easy to forget about how much buying flowers for a wedding can cost. You might not have the budget to have the luxury flowers that you want for your wedding day. If that's the case, why not just make the most of silk flowers? They can look great and convincing, but they won't cost the huge amount of money that you often have to pay for authentic wedding flowers. So, don't assume that flowers have to drain your budget.
Make the Most of the Decorative Details
There are lots of decorative details that you can make the most of. And this is not just about making things look good. It can also make your entire wedding day seem more luxurious because those small things really do stand out and change how your entire wedding feels. For example, you could choose a retro and vintage theme for your wedding. This gives you plenty of scope to try new things and make small changes that give a luxurious feel to the wedding.
As you now know, there are lots of great ways to add some touches of luxury to your big day. And you don't need to break the bank to take advantage of them. That has to be positive, so try these out.
We know what it is like; when it comes to your wedding there are more decisions to make than you can ever possibly comprehend. That's why prioritizing your list is so important. Knowing what matters most on your big day is the only way you will be able to make sense of the endless options you're staring at, but nothing is more important than your wedding venue.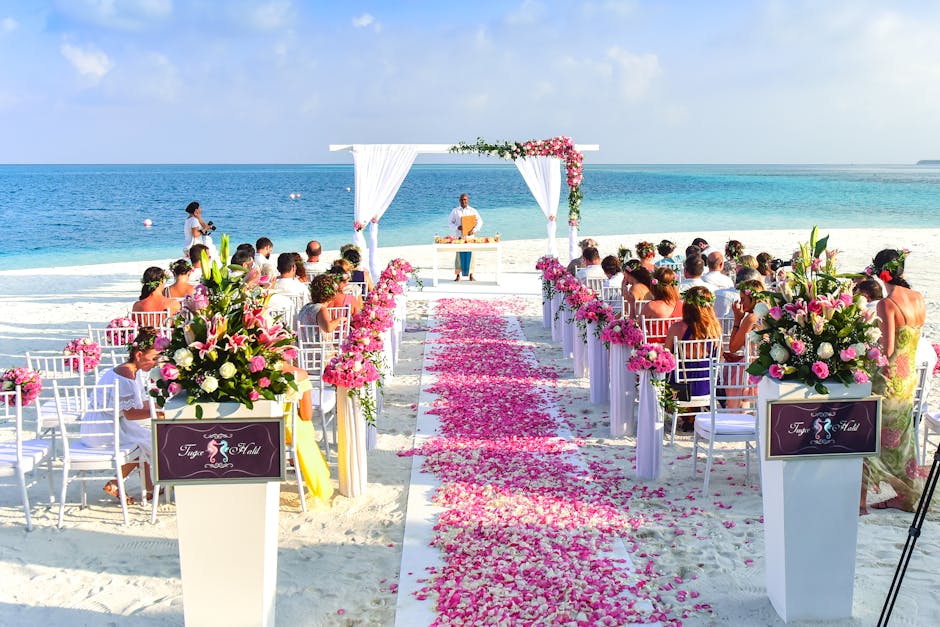 This is one of the most important decisions you and your husband to be will make. This is because choosing where you will get married is a massive deal; it is what sets the tone of your day and is the superglue that will hold so much of your wedding together, and so much of planning will hang in the balance until you finally decide.
As such, we have come up with a few things to make a note of when it comes to choosing your venue. Enjoy.
Know The Budget
You and your partner need to be open, honest and committed to how much of your total budget you are willing to spend on getting the venue of your dreams. Is it going to be 25% of the budget? Or maybe half? This can be tricky, so make sure you know what you are getting with that money. Think about capacity, location, and how much bang they offer you for your buck.
Number Of Guests
You don't need to have a fixed number. You don't need to say, we are having 112 adults and 14 children. That's because this number will change; it's part and parcel of the guest list game. However, you should have a rough idea of how many people you want to join in with your celebrations. By knowing this, your vendors will be able to tell you how much they'll charge, meaning you'll know how much you have to spend, and what sort of wedding you'll have; big or small.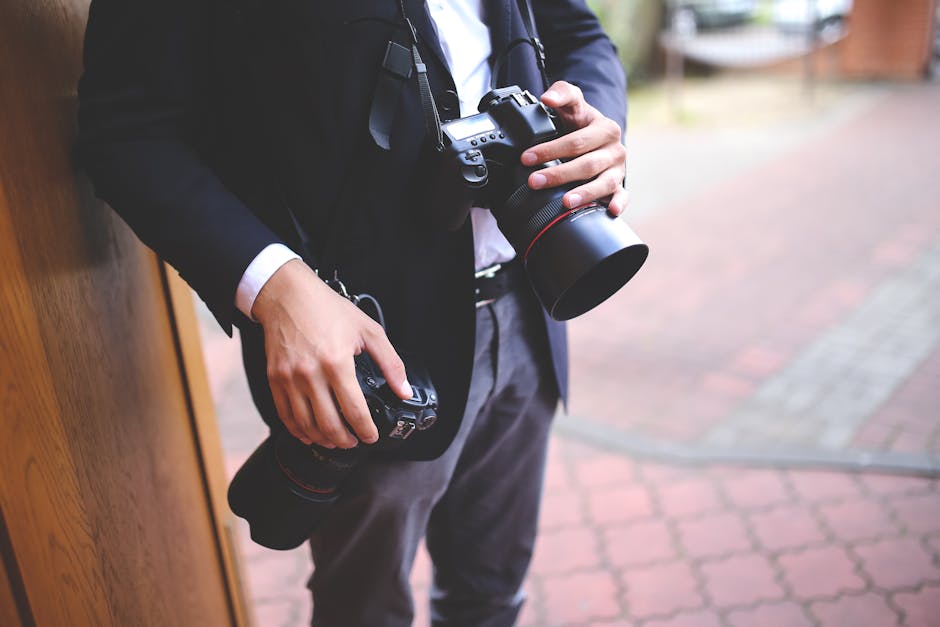 Tour With The Photographer
This is often the most stressful and most fun part of the venue hunt, but to lean more toward the fun side of things we recommend is you take your chosen photographer along with you, if you can that is. Your photographs are going to be your reminder of that big day for years, so you'll want to get this right. If you know you want to have the wedding in Lake Como, and you know you want to use Vittore Buzzi, then take them to the venue and let them help you decide what will look best. This will help this go smoother on the day and let them plan their shots a little more in advance.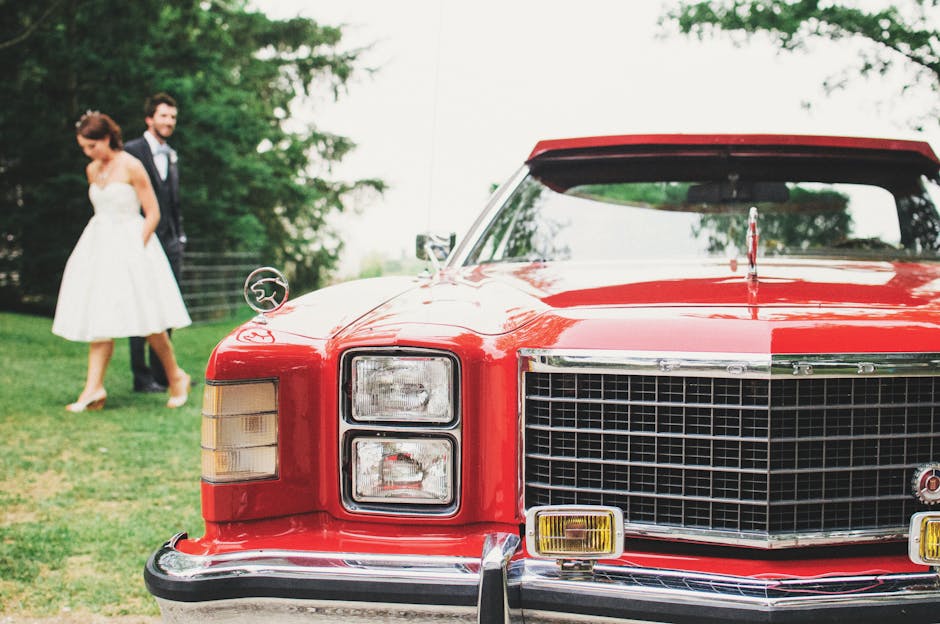 Know Your Theme
Knowing what theme you want to run with on your big day will have a big sway over what venue you choose because certain style will complement certain venues more than others. Your wedding venue is going to be a huge party of love story you tell, so decide whether you want it to be inside or outside, formal or casual, country chic or black-tie. Your wedding planner and photographer will be able to help you understand how to best interpret this and bring it to life when it matters.