Browsing Category: "Wedding Plans and Ideas"
So, your wedding is fast approached, but are you ready for it yet? If you haven't yet thought about how you can add some luxury to your wedding day, now is the time to do that. Don't worry, though; you don't have to spend a lot of money to make your day special and luxurious. Here are some great ways to add a touch of luxury to your wedding day without spending a future. Learn about them below.
Try Out Candles and Creative Lighting Solutions
You should give some thought to the lighting options in your home if you want to add more luxury to your wedding day. Something as simple as adding some candles to your wedding reception and the tables can make a huge difference. They add a bit of lowkey, pared down luxury. You should also look at other lighting options in order to get the atmosphere of your wedding day just right. This can make your wedding feel better than it ever otherwise could.
Use a Luxury Car Service That You Pay for by the Hour
Everyone needs a way of getting the their wedding ceremony, and for many people, having an element of luxury here is key. No one wants to turn up in the back of a taxi. However, hiring a car and driver for the day can be really expensive. You don't have to do that, though. Instead, you can hire a car that you pay for by the hour. This limousine service does that, as do many others. The benefit of this is that you only pay for the service for a short period of time, keeping costs down.
Use the Best Silk Flowers
Every wedding needs to have flowers, but it's easy to forget about how much buying flowers for a wedding can cost. You might not have the budget to have the luxury flowers that you want for your wedding day. If that's the case, why not just make the most of silk flowers? They can look great and convincing, but they won't cost the huge amount of money that you often have to pay for authentic wedding flowers. So, don't assume that flowers have to drain your budget.
Make the Most of the Decorative Details
There are lots of decorative details that you can make the most of. And this is not just about making things look good. It can also make your entire wedding day seem more luxurious because those small things really do stand out and change how your entire wedding feels. For example, you could choose a retro and vintage theme for your wedding. This gives you plenty of scope to try new things and make small changes that give a luxurious feel to the wedding.
As you now know, there are lots of great ways to add some touches of luxury to your big day. And you don't need to break the bank to take advantage of them. That has to be positive, so try these out.
We know what it is like; when it comes to your wedding there are more decisions to make than you can ever possibly comprehend. That's why prioritizing your list is so important. Knowing what matters most on your big day is the only way you will be able to make sense of the endless options you're staring at, but nothing is more important than your wedding venue.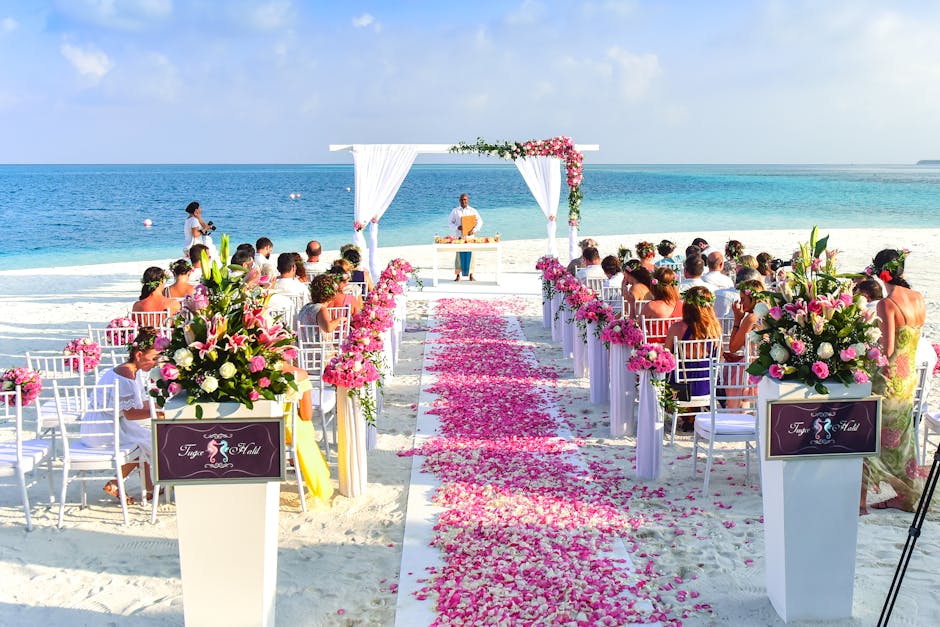 This is one of the most important decisions you and your husband to be will make. This is because choosing where you will get married is a massive deal; it is what sets the tone of your day and is the superglue that will hold so much of your wedding together, and so much of planning will hang in the balance until you finally decide.
As such, we have come up with a few things to make a note of when it comes to choosing your venue. Enjoy.
Know The Budget
You and your partner need to be open, honest and committed to how much of your total budget you are willing to spend on getting the venue of your dreams. Is it going to be 25% of the budget? Or maybe half? This can be tricky, so make sure you know what you are getting with that money. Think about capacity, location, and how much bang they offer you for your buck.
Number Of Guests
You don't need to have a fixed number. You don't need to say, we are having 112 adults and 14 children. That's because this number will change; it's part and parcel of the guest list game. However, you should have a rough idea of how many people you want to join in with your celebrations. By knowing this, your vendors will be able to tell you how much they'll charge, meaning you'll know how much you have to spend, and what sort of wedding you'll have; big or small.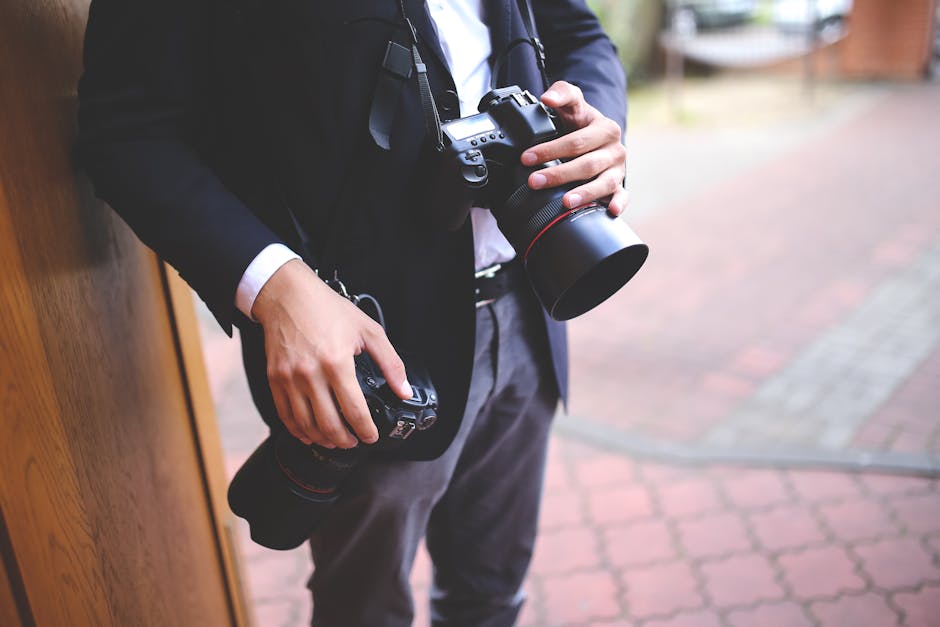 Tour With The Photographer
This is often the most stressful and most fun part of the venue hunt, but to lean more toward the fun side of things we recommend is you take your chosen photographer along with you, if you can that is. Your photographs are going to be your reminder of that big day for years, so you'll want to get this right. If you know you want to have the wedding in Lake Como, and you know you want to use Vittore Buzzi, then take them to the venue and let them help you decide what will look best. This will help this go smoother on the day and let them plan their shots a little more in advance.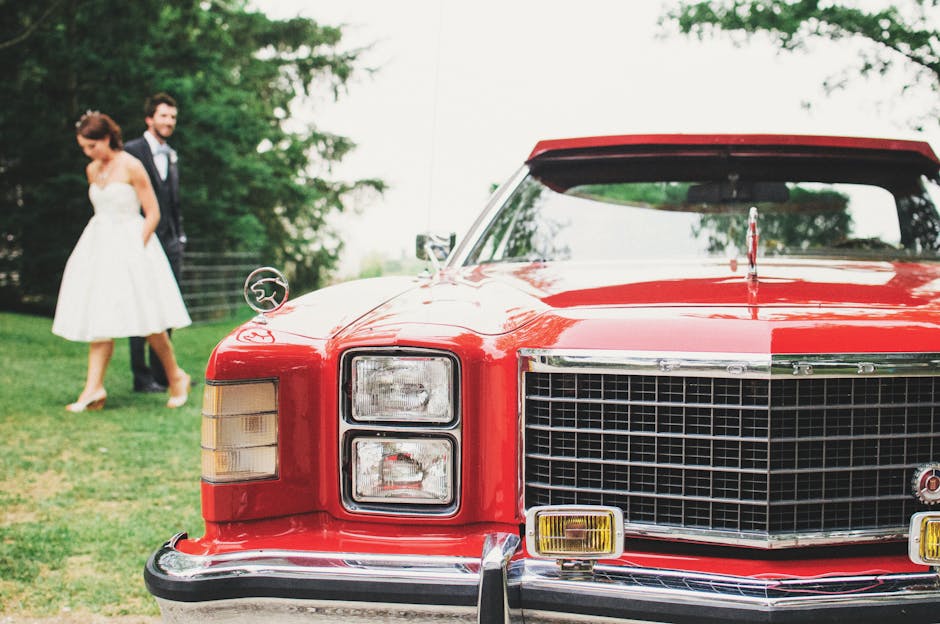 Know Your Theme
Knowing what theme you want to run with on your big day will have a big sway over what venue you choose because certain style will complement certain venues more than others. Your wedding venue is going to be a huge party of love story you tell, so decide whether you want it to be inside or outside, formal or casual, country chic or black-tie. Your wedding planner and photographer will be able to help you understand how to best interpret this and bring it to life when it matters.
When you get engaged, not only are you floating on cloud nine with happiness, but you've also got a lot of vital decisions to make. Whether you've had your dream wedding planned in your head since you were a little girl, or you're looking for the perfect theme, one of the most important decisions to make is where you're going to get married. Deciding on a venue is a big deal. It not only sets the theme of your wedding, but also the kind of plans you can make. So, when you start looking into venues, here's what you need to consider.
[Photo Courtesy Of Unsplash/pexels.com]
Views
Of course, the main thing that's going to be on your mind when you look at pictures of venues and physically walk around them is ascetics. Because what the venue actually looks like is hugely important to you and your future husband – especially if you have a set look in mind. But, it's also worth thinking about the views that the venue offers you. Not only do you want to remember this day forever, but you want to make sure that the photos you get are perfect.
Space
Next up, space. When you're planning a wedding, you've got lots of parts of the day to plan. From the ceremony itself to the reception to drinks receptions, dancing and even where you're going to get ready in the morning. So, as you look at potential wedding venues, you need to see where everything can go. Look at each of the rooms that are available to you and see if you're happy with where each part of the wedding would potentially be held.
[Photo Courtesy Of Unsplash/pexels.com]
Services Offered
Then you're also going to want to chat to the venue owners to events team to see what services their venue comes with. Sometimes, you will find that you're quite restricted by what they offer, in the sense that you have to use their services rather than your own. So, if their offerings don't match up with what you have in mind, you might then need to find a place that offers the venue alone and not a full service wedding.
Supplies Available
Along with the services that the venue can offer you, you should also think about the supplies. If you want a dance floor or cocktail making station, or anything else that the venue does or doesn't supply, you're going to need to make sure you can find a specialist, like Barlens wedding supplies, that can make sure your wedding looks like it should.
Cost
This part is either going to be all important to you or irrelevant. But, you do need to consider the cost. If you're on a tight budget, your venue choice may come down to what you can afford. Or, if you have no budget, you should be able to consider any options available to you. However, if you are trying to stick to a set limit, you should work out the top floor you have to spend on the venue and only look at venues under that, so as not to get disheartened.
There's nothing quite like getting engaged – it's one of the most exciting days of your whole life and holds promises of even more exciting days to come. But when you're in the middle of preparing for your wedding, it can be pretty stressful, which means that at times your relationship might be a little fraught. Here are some tips to help you ensure that your engagement is just as much fun as your relationship has been so far…
Look At Your Engagement Differently
A lot of people think of their engagement simply as the run-up to their wedding and spend all of their time planning for their big day. Try to take a step back from that, and focus on the current stage of your relationship instead of frantically planning for the next one. You've promised to spend your lives together but you haven't made those vows just yet – it's time to appreciate being committed and together and footloose and fancy free all at the same time.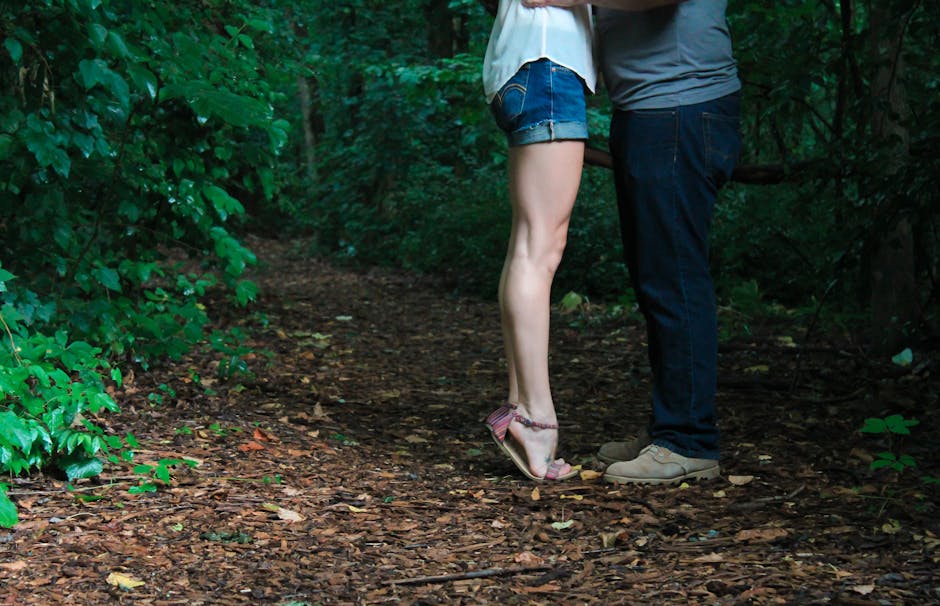 [Photo courtesy of Katie Salerno/pexels.com]
Give Yourself Time
Getting married is incredible, of course, but it's also one of the most stressful things you can do. A wedding might not seem all that difficult to plan but the truth is that it will take you a lot of time and cost you a lot of money – so don't rush into it. Give yourself at least a year, preferably more, to organize your wedding. This will mean that you won't get too stressed and you also won't have too many problems with money as a result of not having much time to save.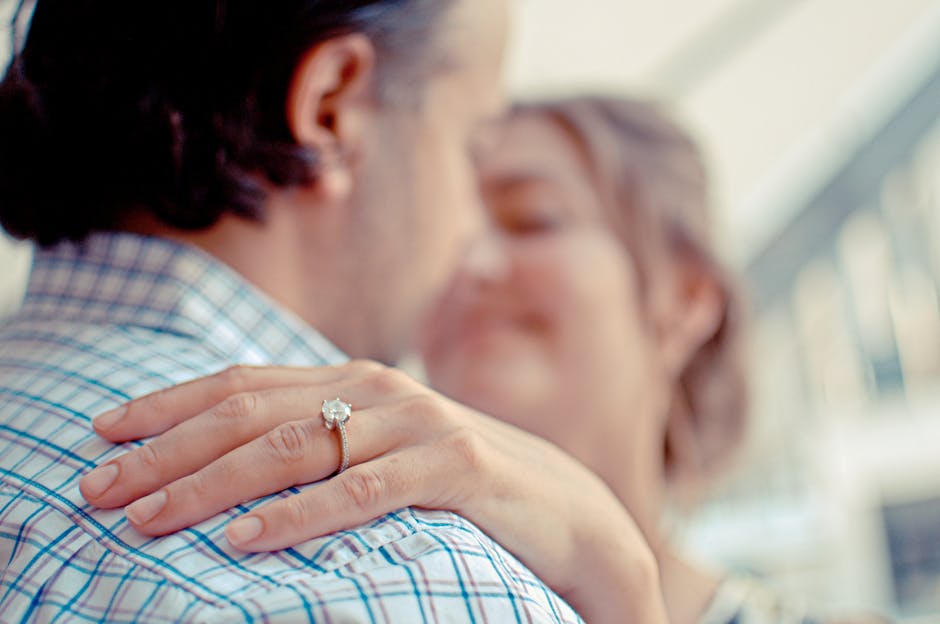 [Photo courtesy of Scott Webb/pexels.com]
Keep Communicating
The fact that you're engaged doesn't mean that your relationship is now magically perfect. Now more than ever you have to make sure that you keep working on it, learning how to talk to each other and how to be kind to each other, and focusing on your life together. You could even consider going to counseling – it isn't just for people who are having problems. If that isn't for you, make sure that you start to communicate in a productive way – explain the way you feel, don't be dismissive or snappy, and trust your partner to understand you.
[Photo courtesy of Unsplash/pexels.com]
Be Organized With Your Planning
One way to make wedding planning a whole lot less stressful is to be organized. Give yourself plenty of internal deadlines and make a spreadsheet so you can see exactly what you've done, what you've paid for, and what you still need to organize. Speak to all your vendors as early as possible, from a wholesale diamonds seller to figure out your rings to a DJ who will enable you and your family and friends to dance the night away.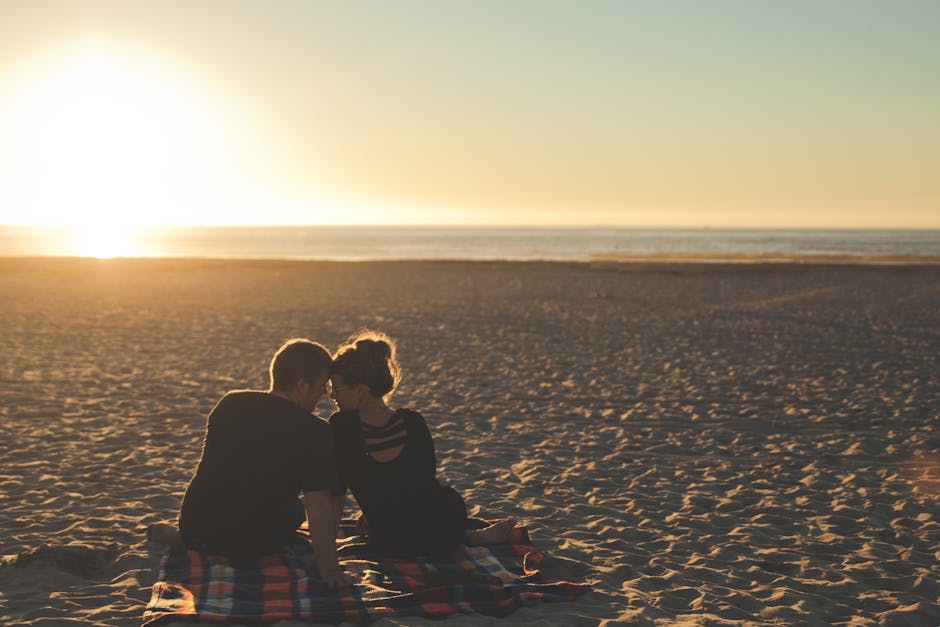 [Photo courtesy of Josh Willink/pexels.com]
Take A Vacation
Finally, it's important to relish spending time together. Go on date nights at least once a week where you don't talk about wedding planning at all, and take a vacation together once or twice. It doesn't have to be expensive – just a weekend away during which you can turn your phones off, relax, and enjoy being together.
When you have a wedding to plan, there can be so much to think about that it is difficult to know where to begin. As with anything like this, it is useful to just start anywhere, as that way you can at least get going. But it can be helpful to know where a good place to start is, so that you can get off to a strong start. As it happens, there are certain aspects of planning a wedding which you probably want to get out of the way as early as you can. That way, you can free up your time for all the remaining things, the little details, and make sure you have got the big ones dealt with early on. Let's take a look at which decisions you should be making as early as possible.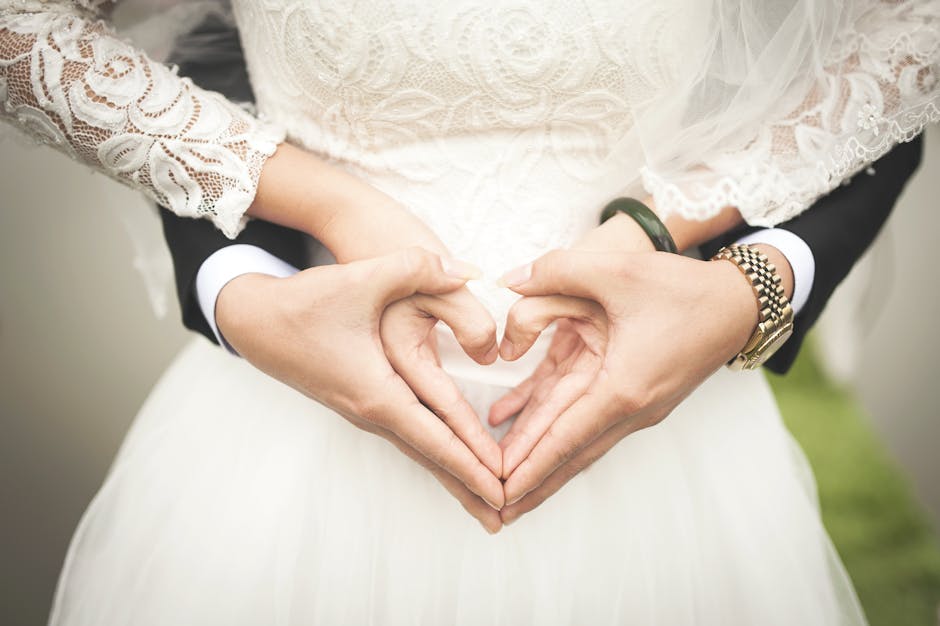 [Photo courtesy of Pixabay/pexels.com]
Venue
Booking a venue can often be surprisingly difficult. In part, this is because you never quite know where will be free and when, but it is also because it just takes so much time. You don't want to rush it, as it might be the single most important detail of the whole day. You want to make sure you are looking properly around the venue, considering every aspect of it, before you settle on anything. And it can often be frustrating to discover that your ideal venue is way above your budget. All of these complications mean that you should try and book your venue in as early as you possibly can.
Rings
Although these might not seem as important on the scale of the venue and so forth, there is a very good reason that you should get the rings over and done with. For a start, many couples know the experience of leaving the reigns to the very last minute. This happens simply because they seem to be such a small part of the whole decision making process. However, if you leave it too late, you might end up having to rush and choosing rings which are not what your ideal would be. If you really care about which wedding rings you have, then you should be sure to get this done as early as you can, so that you can find rings you really want.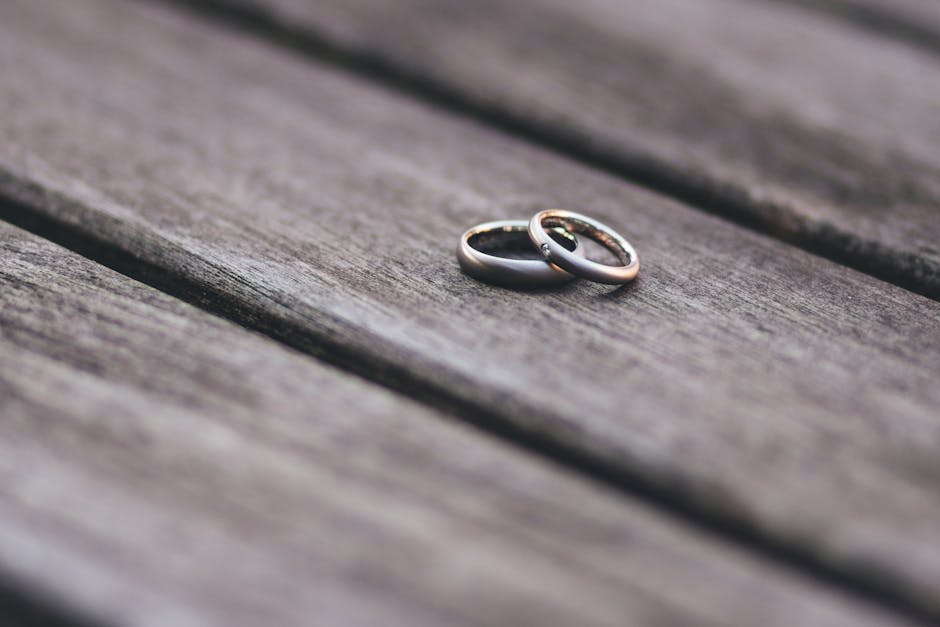 [Photo courtesy of Flash Bros/pexels.com]
Date
Along with the venue, around the same time, you obviously need to pick a date. It is generally helpful to have the date slightly loose, so that you can work it around the venues a little easier. But once you have found a venue which suits your dates, then you should lock it in as early as you can. This will take most of the stress out of it, and also means that you can begin sending around the save the date cards. That is one of those steps which often makes it seem very suddenly real, so it is worth it just for that. If nothing else, this will help you to feel that you can start to get excited for your own wedding  -and that is a great feeling indeed.