When planning your wedding months in advance, you likely still have a never-ending list of things to do, and that list only seems to keep growing. The importance of making sure all guests attend and that the venue is dream-like are both things which will play on your mind the most, but it's also important that you don't forget the finer details of your wedding. It's the little things that ensure your big day goes off without a hitch, and failure to think about them could cause problems for you. Here are some of the finer details you should consider before you get married.
Bad weather.
Outdoor weddings are very popular right now, and the ideal scenic wedding embedded in nature will likely be a beautiful setting for your beautiful day. Nonetheless, something that's never mentioned in the films when people have glorious outdoor weddings is that weather can be unpredictable. You should be prepared for this fact and organise your wedding for the height of summer if it's going to take place outdoors. Regardless, there should always be an indoor backup plan just in case the weather takes a turn; you can never know for sure that nature will play ball.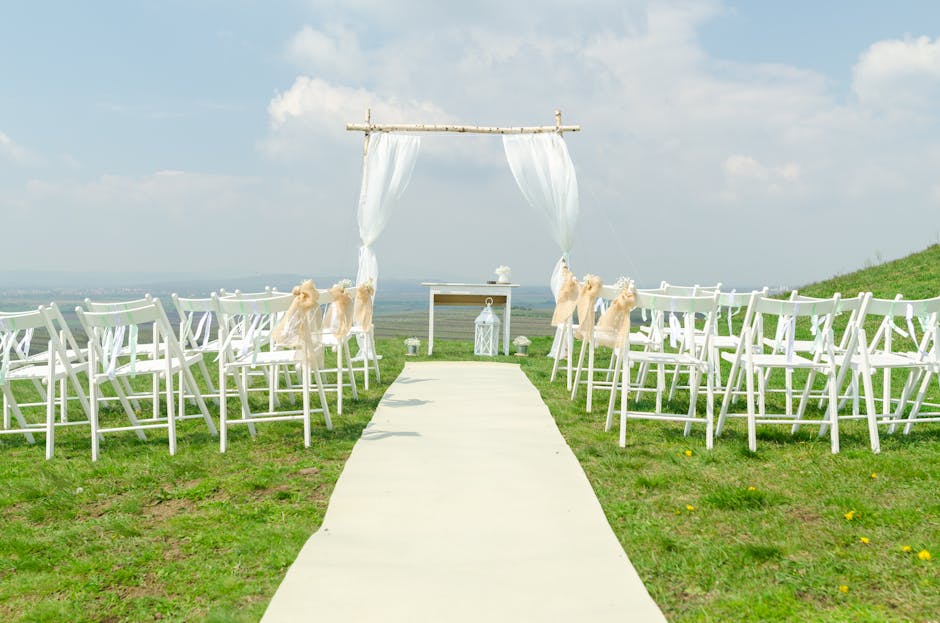 [Photo courtesy of Lukas/pexels.com]
Preparing for problems.
You don't want to entertain the possibility that something could go wrong on your perfect day, but you need to do so if you want to protect yourself. You and your soon-to-be spouse love one another, but problems can arise in different forms; valuables can be broken, or suppliers can mess up. You might want to consider a company such as wed insure to add a layer of protection to your big day. Having insurance just gives you extra peace of mind so that, should something go wrong with the venue, the suppliers, or the bride or groom falling ill, you have coverage to save you the thousands you spent on your big day.
Essentially, you'd want to be able to re-plan your wedding in the near future if there were any problems, but if you sink a huge amount of money down the drain then you might not be able to afford another wedding for a long time. It's important to prepare for things going wrong so that you have a safety net in place to ensure you can re-plan the wedding shortly. Thinking about money isn't very romantic, but it's the only way that you can afford to create the perfect wedding.
The table plan.
Making sure you've invited all your friends and family and that they can attend on your specific date is obviously the most important part of planning the guest-list. However, your work isn't quite done, yet. You need to think about the finer details in terms of the table plan. Think about the politics of seating certain people together; you don't want any of the children to have to sit on a table with stuffy, boring old adults. Likewise, you don't want a close friend to feel out of place on a table with your family members. Mix and match, but try to make sure that your guests have people on their tables with whom they'll click.