Browsing Category: "Dating and Relationship"
There's nothing quite like getting engaged – it's one of the most exciting days of your whole life and holds promises of even more exciting days to come. But when you're in the middle of preparing for your wedding, it can be pretty stressful, which means that at times your relationship might be a little fraught. Here are some tips to help you ensure that your engagement is just as much fun as your relationship has been so far…
Look At Your Engagement Differently
A lot of people think of their engagement simply as the run-up to their wedding and spend all of their time planning for their big day. Try to take a step back from that, and focus on the current stage of your relationship instead of frantically planning for the next one. You've promised to spend your lives together but you haven't made those vows just yet – it's time to appreciate being committed and together and footloose and fancy free all at the same time.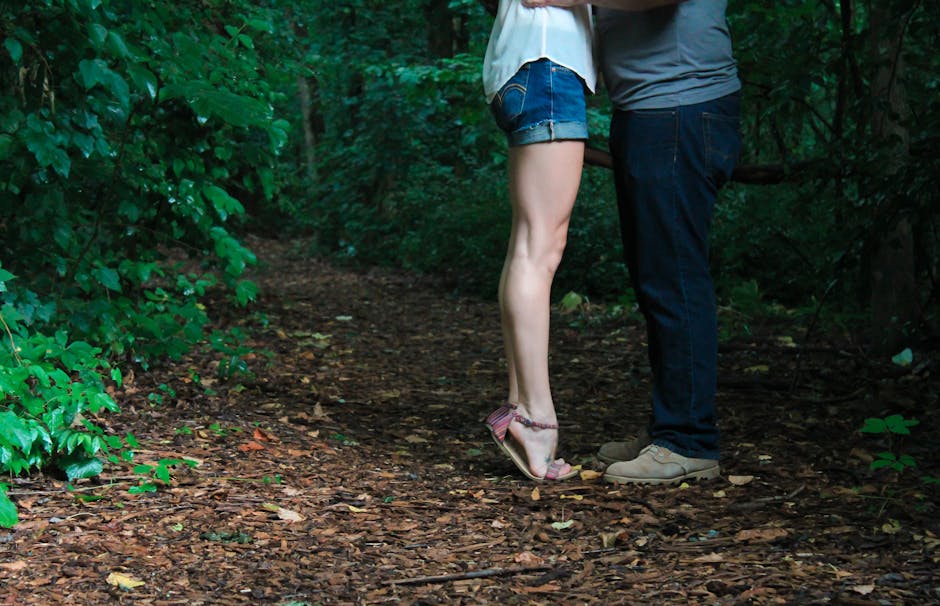 [Photo courtesy of Katie Salerno/pexels.com]
Give Yourself Time
Getting married is incredible, of course, but it's also one of the most stressful things you can do. A wedding might not seem all that difficult to plan but the truth is that it will take you a lot of time and cost you a lot of money – so don't rush into it. Give yourself at least a year, preferably more, to organize your wedding. This will mean that you won't get too stressed and you also won't have too many problems with money as a result of not having much time to save.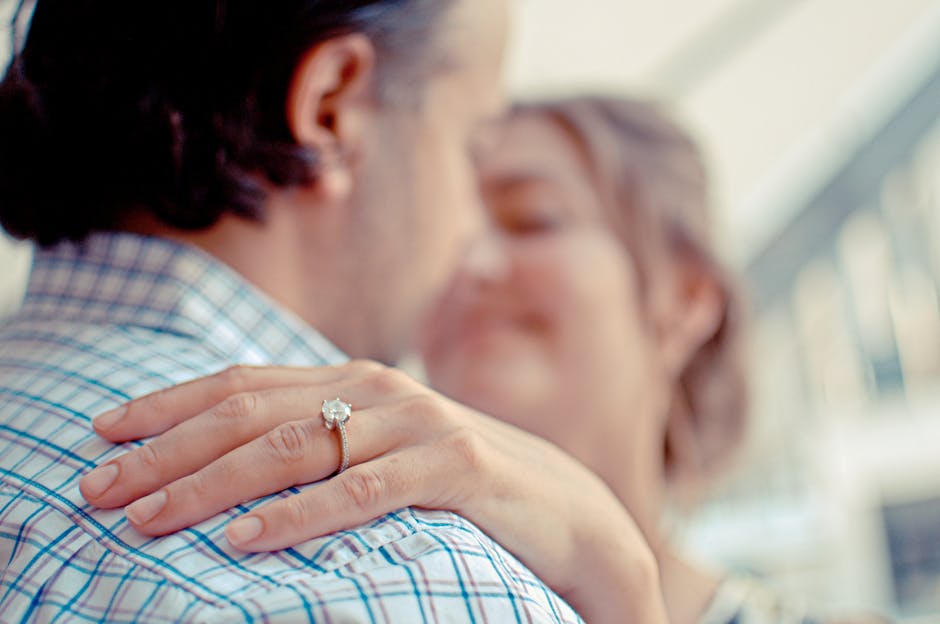 [Photo courtesy of Scott Webb/pexels.com]
Keep Communicating
The fact that you're engaged doesn't mean that your relationship is now magically perfect. Now more than ever you have to make sure that you keep working on it, learning how to talk to each other and how to be kind to each other, and focusing on your life together. You could even consider going to counseling – it isn't just for people who are having problems. If that isn't for you, make sure that you start to communicate in a productive way – explain the way you feel, don't be dismissive or snappy, and trust your partner to understand you.
[Photo courtesy of Unsplash/pexels.com]
Be Organized With Your Planning
One way to make wedding planning a whole lot less stressful is to be organized. Give yourself plenty of internal deadlines and make a spreadsheet so you can see exactly what you've done, what you've paid for, and what you still need to organize. Speak to all your vendors as early as possible, from a wholesale diamonds seller to figure out your rings to a DJ who will enable you and your family and friends to dance the night away.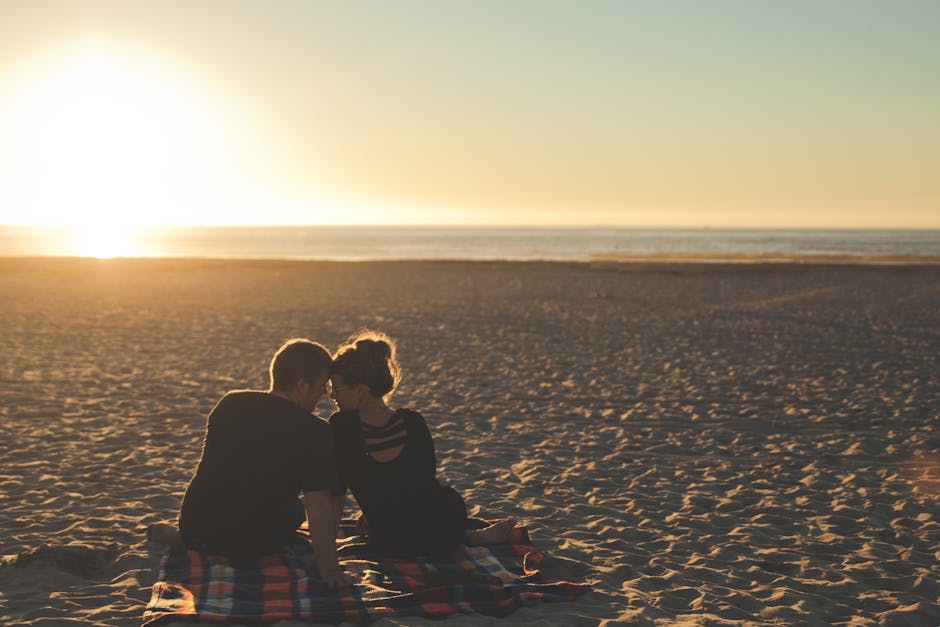 [Photo courtesy of Josh Willink/pexels.com]
Take A Vacation
Finally, it's important to relish spending time together. Go on date nights at least once a week where you don't talk about wedding planning at all, and take a vacation together once or twice. It doesn't have to be expensive – just a weekend away during which you can turn your phones off, relax, and enjoy being together.
What is life? In fact life is a combination of relationships. These are the relationships that make the life very happy and alive. Without having relationships in this life we can't feel the happiness. It is considered that these are very essential for the continuity of life as well as next generations. Those who are spending this life alone can't compare the life of a happy person. The couples having strong relationships are enjoying each and every moment of this life. Don't be worried about the losing. This is the part of life game. The main thing you have to see is the importance of a person in your life and business. It is a true fact that no one can live without a beloved one. Either you become a beloved one or make a beloved one, there will be limitations.
Why relationships end?
It is a big question that why the relationships end. There are several possible answers but the best answers are given below.
  Lack of interest.
  Lack of trust.
  Mutual understanding.
  Third party sources.
You are needed to take care of these four factors when feeling fear of losing the beloved one. On the other hand, if you are an expert author writing on some social issues related to the relations then you should not ignore the dissertation help service. This service will allow you to gain more information in terms of essays, research papers and books.
[Photo courtesy of bngdesigns/pixabay.com]
Intimacy as the first important factor
Be careful, the intimacy is the first most important thing or factor having involvement in the fear of losing. You need to stay connected with the beloved ones but in a careful way. Don't let them go too far if you don't want to see them with someone else. This fear can make the people puzzling. The victims of this factor usually show various responses and behaviors towards the relationship. There are possibilities to stay neutral in this matter. Staying neutral is the best policy when you have fear of losing yourself in the relationships.
Patterns of activities and routines
There are patters of routines and activities. These patterns are found between the couples. Remember, there will be sets of patterns between you and your beloved one. It is required to make these patterns straightforward. If you will ignore the patterns of relationships then there will be higher chances of relationship breakup. Be careful because it is a matter of your home and family.
Associations and stories
Every person has some associations and stories linked with his life. Most of the people consider these stories and associations a threat for themselves. No doubt, they are right because these can change the mind and thoughts of any person any time. However, if you are facing such conditions then you should try to win the trust of your closers. In this way you can avoid the fear of losing the relationships. Using these practices and considerations allow the people to maintain the happiness in life.
Maybe you've been together for years. Or maybe you've had a whirlwind romance. Perhaps you've been talking about forever, like forever. Or it could be that you've had a wedding plan in your head since long before your current beau arrived on the scene. So what on earth do you do if he suddenly throws himself to ground on one knee with a box containing a flashy ring? Laugh? Cry? Look puzzled? And those four incredible words pour from his mouth… 'Will You Marry Me?'
Many girls dream of the day someone declares their undying love and promises to stay with them forever. But dreams fade or they may just not be relevant to your life today. The main problem with your fella suddenly and surprisingly proposing is that you feel pressure. You have to think fast and give a single syllable answer straight away. Yes, or No. It's not fair to you, and the answer you choose could break his heart.
[Photo courtesy of Harold Litwiler/flickr.com]
So what is he doing it for? Did he run out of ideas for Valentine's Day? Or maybe he saw an offer on engagement rings he just couldn't walk away from? The truth is, very few guys would propose marriage if they didn't genuinely love and adore you. He wants to be with you, and he wants to demonstrate his commitment to you. But if you haven't talked about it yet, how can you be sure you're ready to offer that level of love back?
Another problem with surprise proposals is the ring. You didn't pick it. When you watch a romantic movie, and the female lead character is offered a ring she's never seen before, she loves it. This isn't always true in real life. As women, we've probably perused the engagement ring counters a few times in our life. We have a pretty good idea where our tastes lie! You wanted something with beautiful colors like Australian Opal engagement rings have. He got a single diamond solitaire. What do you do?
Is timing everything for a marriage proposal? For it to be incredibly romantic (as it should be), then yes. The timing needs to be right for a proposal. But it needs to be the right time for you to be considering spending the rest of your life with this particular man. This is why so many couples talk about marriage for a while before jointly deciding to make it official. They may live together to test the waters. Perhaps a vacation away will identify any cracks in your relationship.
[Photo courtesy of Michelangelo Carrieri/flickr.com]
Proposals can also be somewhat embarrassing if you're shy. It brings a lot of attention your way from passers-by, party guests, other diners or whoever may be about. This can add to the pressure if you're not quite ready to say yes. On the other hand, this could be that moment your love sweeps you off your feet with the most romantic gesture of all time. Swoon.
Perhaps every girl secretly wants the movie-style romance of a surprise proposal. Sure, you can swap the ring later. And engagements can last as long as you need them to. But that one moment of incredible bliss when a man drops onto one knee could be all the assurance you need that this love is for you.
The popularity of free online dating services has grown rapidly, more and more people rely on online dating to meet new people and find the partner of their lives. Online dating changed the way singles look for their life partners, the old dating traditions was gradually vanished because most singles found online dating exciting and more interesting.
Finding your soul mates through online dating is not wrong but when joining you should be careful and aware of the people you are dealing with. You should pay attention to the consistency of the information given to you, on this way you are able to detect if the person you are dating online is lying. Always used your instincts and logic to avoid being deceived or scammed by people online.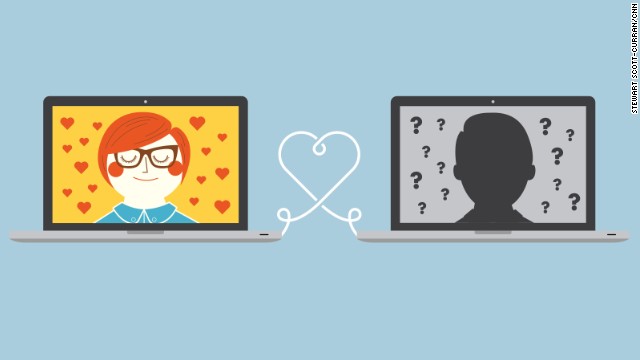 [Image not Mine]
Today, I have watched a documentary about people being scammed by the person who they love and trust online. Most of them where women being scammed by their online partner, they were asked to send money in exchange of the package being held in a custom in Malaysia or the guy was in a serious problem in the airport for carrying a huge amount of check and need money to pay the tax or pay the charges for money laundering and etc.,
Mostly this men introduced their selves as widow with one child, claiming they are from the UK or US but honestly they are usually from Nigeria. Women should be aware of this syndicate. If someone send you something as a gift you should not pay for it unless you are claiming it in postal office where you have to pay storage fee not more than P50.00. Be sure that you know the person very well before sending money and everything to your gf/bf.
Read more here about this at http://tinyurl.com/bukhjz4
Single? Hate the 'v' word? fear not. This article isn't going to implore you to buy the best valentines gifts or list those all-too romantic movies and love songs. and don't worry, nor will it encourage you to indulge in copious chocolate binges and pity fests.
If you're one of the bittersweet singletons among us, then read on, because February 14th is a day of celebration. Here are a few valentines ideas for singles that don't necessarily glorify the romance of v-day, but celebrate love in general – love for yourself, your friends, your relatives and so on. These valentines ideas could also work for singles who would prefer to be coupled up. So go on; revel regardless of your relationship status.
Luxuriate in yourself. Given that valentine's day is quintessentially about love, why not spend the day, well, loving yourself? Leave work early and pamper yourself with a lavish mini-pedi or chill at home in front of the television alongside your favorite takeaway. at the end of the day, you only have yourself to please, right?
Start something you've been meaning to finish. If indulging yourself isn't really your style, then use the day to finish (or start) something you've been meaning to get done. Get those finances sorted, rearrange your kitchen cupboards, re-decorate the lounge, paint your nails…anything goes. Singles on valentine s day definitely don't spend February 14th wallowing.
Try something new. Valentines day for singles doesn't have to revolve around romance. How about taking up yoga? Learn the art of ballet dancing? Start something you've never done before or hardly got to do because of your hectic schedule, such as baking, cooking or swimming.
Spread the love. What goes around comes around, as they say so start an epidemic. Send love someone else's way. Is there a co-worker or friend who could do with a spot of pampering? Does your local barista or sandwich maker look in need of cheering up? Treat them to a hallmark card, or if you really want to blaze a trail, volunteer locally and help someone less fortunate than you. One act of kindness breeds a domino effect of goodness.
Better to be single than an unhappy couple. Remind yourself that couple doesn't guarantee happiness. For many couples, February 14th means a lot of stress, with worries about what valentine deals to buy and whether their partner will remember. Being single is less lonely than being miserably attached. Spend the day as you see fit; having spent the whole night in a snore-free bed on your own, you'll feel fresh to enjoy the day and spend it eating, doing, watching and playing whatever the hell you want.
Dating nowadays is not as easy as we would have thought. Finding the perfect match is not as easy as buying an item from an online shop. But what we find interesting is that there is a growing pool of relationship prospects which belong to those who scout, hunt, and bargain for the best deals online – they are the online shoppers.
This collaborative article of Lazada and its Facebook followers, take you through the 11 things you would need to know when you find yourself dating an online shopper – and trust us, you would never look at online shoppers the same way again.
[Photo courtesy of formigamultimidia/pixabay.com]
Terrific Knowledge Power. To make purchases less risky, online shoppers research extensively to make sure they have made the right choice. You name it; your biodata, Facebook, and other social media have been checked since they want to know you from head to toe.
Expressions Super Gigantic. They are honest and super vocal on things that's why they love sharing product reviews. You have to wait what they'll say about you because you'd love them even more since their lines are deeper than what Romeo and Juliet used.
Snapshot the Magic. Online shoppers need wifi connection 24/7 to check what's on the site or if there's anything else worth buying. You'd be surprised that they'll post everything you have done on social media gaining all the comments and the likes.
Quality Time Fanatic. You wouldn't see online shoppers stuck in traffic just to hit the malls – or better yet, you wouldn't see them at malls at all. With so much freed up time, you are sure that online shoppers can give you your well-deserved bonding time.
Obsessed with Biometrics. Online shoppers love playing spotting the differences. They actually double check whether the photo on the site matches the one delivered. You better be sure to lessen the photoshop or edits on your photos since they'd probably do the same when they have finally met you.
Adventure Trip Fanatic. If you think online shoppers only enjoy flash sales and vouchers then you're wrong. You'd see them everywhere singing, partying, dancing – all jumping with joy. You're up for an adventure from the mobile app, beaches, amusement parks until the church if that's your goal.
Gift Giver Turner. You see them endlessly buy and you wonder why. Online shoppers get a wide array of products not only for themselves but for others too. You officially met someone selfless who's actually good for you.
Always There Automatic. Time is as precious as gold for online shoppers. They want things happening fast and instantly with just one click or tap of the finger. You'd probably met the "Flash" of your life. You better get ready for your "faster than lightning" shenanigans.
Never be Problematic. Online shoppers don't need lawyers, analysts or consultants to make their lives ever so bright. It's inborn that they know what strategy to use whether it's online or offline. Your life will be hassle-free once you start to date, put the ring, and say I Do!
Romantic Little Banker. They always want the biggest deals and the largest discounts. Eyes of online shoppers start to spin when they see the promos and vouchers within their reach. Imagine the money they save with all those clicks. It's an investment plan for your future even the rich couldn't think.
Road to Forever. Online shoppers once they go online know what they want to buy. There are no more questions for them whether it's a deal or no deal. You shouldn't be in doubt anymore since they are 100% sure about dating nobody but you.
Dating an online shopper is indeed very fun, thrilling and romantic. Our facebook followers agree that online shoppers know what is best and they always assure themselves of the decisions they make. That's why we've got you covered on your next date since it is the perfect time to enjoy huge discounts, amazing products and countless promos all up during Lazada's 11/11 Online Revolution.
Lazada is your one stop shopping and selling destination that offers you effortless shopping through PC or the new mobile app. So what are you waiting for? Join Southeast Asia's biggest online shopping spree starting this November 11, 2015 with none other than your awesome online shopper partner.
When dating, everyone is searching for the perfect partner. While everyone has their own specific traits that they desire in a romantic partner, it can still be challenging to know when a person has found the one. There should always be a romantic spark; however, there are several other factors that must be met before two people are certain that they have fallen into long-lasting love. For this reason, the following seven signs are described to help you determine if you may have finally found the love of your life.
1. They are physically attractive.
People are always told that it is what lies below the surface that counts in a partner. However, physical attraction is still an important part of dating. In fact, most men and women rate this factor as one of the most important for determining long-term potential. Therefore, finding your partner physically attractive is the first step toward learning more about your chances for pursuing more.
2. You have stopped dating other people.
Generally, a person will go on several dates with a person before they stop seeing other people. If you have been seeing the same person for a period of several weeks, then they may be worth checking out further. Additionally, you may suddenly notice that you are turning down other dates. This is a sure sign that you have stumbled upon the one.
[Akhtala Monastery, Armenia]
3. They share your priorities.
Career goals, children, religion and morals are just a few of the topics that may come up in conversation between two people who are dating. While each person's views may differ slightly, it is important to share priorities if two people are going to work out well. Therefore, you will want to compare opinions on a wide range of topics. If you two agree, then you may have found your match.
4. Your friends and family like them.
When a person finds someone that they are attracted to, they cannot wait to introduce them to their friends and family. Typically, your friends and family members will know you better than anyone else. Therefore, take their opinion in consideration and know that their approval could be a sign that your date has serious potential.
5. You cannot wait to see them again.
Do you look forward to your next date as soon as you get home? Are you already making plans before you part ways? If so, then you can definitely consider yourself in a potentially serious relationship. Both men and women describe their perfect partner as someone who makes them hurry home after work and other events so that they can return to their mate's loving arms.
6. They make you happy.
When two people find love, they dream of making each other happy. Sometimes, it is the simple gestures that count such as sharing a cup of coffee or picking up dinner after work. Other times, it may be a silly message or a quick phone call. Regardless of the gesture, it should leave you feeling better than before. When a partner takes the time to lift your spirits, you can be certain that they return your affections.
7. You have made it through a rough spot.
Every relationship will have its challenges. Maybe one of you has been sick or you two have had a small disagreement. These little challenges can be used to gauge how you two work out your differences. If you worked well together through a rough patch in your relationship, then you can begin to see how you can work together in the future.
If you have read these seven signs and discovered that you may have found the right one, then continue building your relationship. It is also common to recognize a few of these signs while still working on the rest of them. Regardless of where you are in your relationship, it is important to make sure that you are both happy and devoted to building a healthy relationship. Knowing these signs can help you to recognize your potential perfect partner so that you can build to a better future together.
Your significant other is on the way home, and you've set up the perfect romantic evening. Well, you want to, so where do you start? Have you looked into wine cellars and what is available for purchase? You can grab that nice aged bottle of wine to impress, and make sure there are flowers out as well. Cook up your partner's favorite dish, provide some candlelight, and use the Oster® blender to make a few special drinks for the occasion.
[Image not Mine]
Wine brick cellars are nice, but not everyone can afford them. However, there are cheaper alternatives, along with wine and cheese cellars where you can bring out that matching cheese for a special after-dinner dessert. You want to serve up the best to your partner, and you want to create the right atmosphere. Think about all the special drinks you can bring to a romantic dinner quickly with the use of your own Oster personal blender. These wonderful small appliances are very efficient and do not take up much space, considering their personal size. Throw out some rose petals, have the meal ready to go and light the candles as your partner walks in the door.
You want to wow your partner when he or she comes home to your romantic dinner. Use what you've read here to make that happen. Romantic dinners are all about the right drinks, food and romantic decoration. Give it your best shot, and your partner is sure to feel special.
As the title suggests, online dating is no longer perceived as taboo with 74% of singles claiming to have used an online dating site. So competitive is the industry that the online dating giants are on a never ending quest to better match singles up and find new ways of assessing and delivering compatible dates.
Is there really a formula for love?
One of the biggest achievements the dating services can lay claim to is actually getting people to talk about online dating. The general consensus is that online dating is a legitimate way to find love. Commercialization of the dating industry has paved the way for single people to embrace Internet dating.
Statistical algorithms is how okcupid have set themselves apart from the competition. okcupid does not employ matchmakers, they employ mathematicians to match people up. Today, online dating services are going to extreme lengths to ensure that the dates you go on are not going to end in a disaster.
[Image credit: 640toronto.com]
Matchmaking algorithms have uncovered some very interesting trends and behaviors about just how men and women behave online. For instance, we have learned just how much race plays out in the dating game. Black people dating online tend to receive fewer messages even though they are just as engaged as other races – an upsetting reality that told us that the world would seem to be less engaged with certain races. With this finding it seems there is still a lot of prejudice out there.
The first impression – make it count
What you might think as trivial can often play a significant role in the responses you get. For example, guys who begin their messages with "howdy" receive a greater response rate than men who start with "hey". And ladies who show off their cleavage in their profile picture receive 77% more responses – shallow but true. Would you believe that iphone users are more sexually active than Android users! People reveal a lot of information within their dating profiles thus enabling these mathematicians-matchmakers to crunch some intriguing numbers.
Shallow or reality?
Several of the leading dating sites have recently come under fire for determining their members based on attractiveness giving each member a rating or score of attractiveness. The level of attractiveness for individual users is gauged thanks to ratings from other members hence giving each member an overall score for their physical appearance.
The idea behind this ratings system is to pair up single people who are of a similar level of attractiveness. Think of it as going to a bar. Before you hit on a guy or girl, you'll first assess your chances of success based on if that person appears to be in your league or not. So in theory, the ratings system allows you to have a better success rate by being introduced to single people within your range – make sense?
Online dating has emerged as far more than a simple profile matching system. The industry ranks as the fifth most popular online search according to recent hit statistics published in several online media resources. The real winners in the competitive online dating industry is the end user. A decade ago, the Internet was littered with many small online dating services – many of which gave the industry the bad name it has now seemingly recovered from.Remember the online dating sites that we used to see full of fake profiles and promises of finding love and other under-handed tactics to lure in the lonely hearts? This is a very rare thing to see now. Major search engines have also played their part in culling low quality dating sites from their search results. Single people can now engage in online dating with very little fear of being ripped off, or signing up to a dating site that cannot back up its obligations. There is big money being invested in this lucrative online industry. Quality and value for money is what singles can expect with online dating sites.
Large corporations now dominate the online dating game. For example, one of the first media giants to jump on board was when Fairfax Media Australia found its perfect match by purchasing RSVP for 40 million dollars. In more recent times, Australia's 10 network purchased a stake in Oasis active. Funding of this nature has seen online dating services improve a great deal. Accordingly, users are offered more professional customer service, user safety procedures are implemented and member verification processes are common-place, and the dating systems and technologies themselves are far more advanced today.
Online dating, do you love it or hate it? With more than 140 million annual users it's worth a shot.
Internet or Cyber dating is rampant now days just search internet dating on the web and the search engine will give you a lot of sites to join. I guess there's nothing wrong to try virtual dating because it says" Virtual Dates cause individuals to develop greater affinity toward one another when they actually meet."
My husband and I also met through cyber dating; we exchange messages then emails, text and then vows. With my luck in dating sites my sister also asking me to find someone for her so recently I have stumble to Smingle a virtual dating site where singles mingle to know each other very well. I've registered an account to her name and try the platform and I was given three (3) months FREE when I uploaded a picture to her profile. Smingle is not just a virtual dating site alone what I like on this site is you can share what is in your mind on their forum; you can also ask good advice from other members. And if you want someone to talk too, they have a chat room for you to mingle with other singles. You can also add friends like a normal social networking works, and if you want some tips on dating or to impress someone they have articles for you to read. The site has also collections of videos and photos from other members. You don't need to worry if you are planning to register because Smingle is easy to manipulate and understand even if you are not an internet savvy. Once you created an account and validated your registration you will be given a checklist how to start finding a date which is uncommon to other dating sites I have join before, if you want to create an impression and get attention from other members you must upload a fabulous photo of yourself and not your pet, complete your personal and extended profile. You can also create a virtual dating avatar in 3D, personalized it as how you look like and if you want to check who is online just go to Members area. Always remember to stay online so you can meet the man/woman of your dreams. So if you are single and still looking for the man/woman that will complete the space between your fingers check out http://www.smingle.com and start smingling now.